A rerun from 2011 that's been on my mind. Merry Christmas, y'all.
—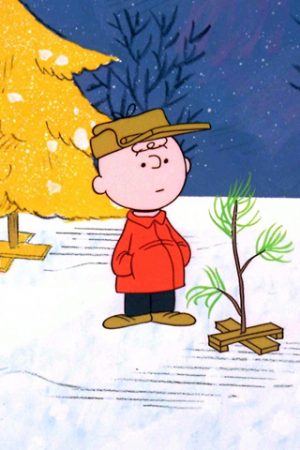 "I've been a pastor for more than 15 years, and I am still amazed at folks in nursing homes, many unable to remember the majority of their own lives, who will begin to sing and nod and clap when they hear Christmas carols. O the power of music, on them and on me." – Amy Busse Perkins
Of course I teared up when I read this, my friend Amy's Facebook status, in the week before Christmas.  Of course I am tearing up right now, writing it and imagining these old folks, swaying, uplifted by memories dim and soft as shawls, wrapped around them and patted into place.  Of course, this is not the first time, and won't be the last, that I go to tearing up this holiday.  Readers of this blog know by now that I believe tears are so often a sign of spirit – no other word for it – knocking, very gently, at a self-protective shell you have put between yourself and things that hurt.  Sometimes the shell is necessary for survival: in the wake of a broken heart or a dear one's death, you have to go on and teach your classes and go to meetings and smile at the teenage grocery-checkers at Fareway without losing it.  But particularly for those of us who prize our independence and our self-control, accepting emotions as they arise and not fearing them can be a very good thing.  Especially now, at the time when the skin of the visible world is cracking to let a mystery through — a mystery embodied and enfleshed and continually challenging.  Our emotions, however riddling and difficult, can keep us open to this mystery in the softest and most welcoming way.  It is these feelings, so often unnameable and unsortable — not the inevitable blatherings about "war on Christmas," or the garish commercialism — that, no matter what our creed or belief or place in  life, can take us into the heart of what this season, in Charlie Brown's words, is really all about.
What moves me at Christmas? Things bound up in spirit and in memory.  Lifting from its bubble-wrap nest my late grandmother's nativity set, which sat on top of her piano and over which I hovered, careful as a child can be, lifting the baby Jesus out of his china manger and putting him back in.  Reading Truman Capote's "A Christmas Memory" and the Gospel of Luke (King James version only, please; Christopher Hitchens, RIP, describes best the reasons why.) Hearing, in Methodist churches in my deep-South hometown, black and white folks singing "Sweet Little Jesus Boy," and listening to Mavis Staples sing it in my own house a thousand miles away.  The world treats You mean, Lord.  Sometimes, it treats me mean, too.  But that's how things is done down here.  We didn't know it was you.
But perhaps a central image at the heart of Christmas emotion for me has always been the Christmas tree. Specifically, a little bitty one.  The pathos and sweetness of the tiny, spindly tree transformed by belief in the "Charlie Brown Christmas Carol" — and chosen over the "modern" trees that clank when Linus taps them — is expressed well here:
Near the end of the semester, though, the little Christmas tree came back to me in an entirely different context, as my first-year students and I read Ernest Gaines's novel A Lesson Before Dying.  Set in 1940s Louisiana, the novel tells the story of a young black man, Jefferson, wrongfully sentenced to death and the teacher, Grant Wiggins, who's been deputized by the community (specifically his aunt) to "teach him what it means to be a man" before his execution.  At the novel's heart is a Christmas pageant, seen through Grant's eyes.  As described over an entire chapter (and unfortunately slighted in the film based on the novel), it's a beautiful, sturdy, homely invocation of the presence of the divine in a profoundly human place, at a time of great stress and need.  Borrowed bedsheets drape a makeshift stage at the front of the church, which doubles as the school during the week.  The child playing Joseph carries a carpenter's hammer in his beltloop.  The flashlight serving as the star "moved a little, as if the person holding [it] was getting tired." When one of the children playing a shepherd asks of the star, "What does it mean?" the second shepherd responds, "Wish I knowed." A "wise man" looks at the Baby Jesus and nods: "Him, all right." And at the front of the sanctuary is the tiny Christmas tree,
stuck in the tub of dirt, decorated with strips of red and green crepe paper and bits of lint cotton and streamers of tinsel and a little white cardboard star on its highest branch. And under the tree and propped against the tub was one lone gift, wrapped in red paper and tied with a green ribbon and with a red and green bow.  The children had contributed nickels, dimes, quarters — money they had made from picking pecans — and Irene, Odessa, and Odeal James had gone to Baton Rouge and bought a pair of wool socks. 
The people sitting up front could see the package, and they knew who it was for, and at times I could see their eyes shifting from the choir toward the tree, and I could see the change in their expressions.
The gift is for Jefferson: a pair of socks to care for his body, even in the face of the known fact of his death.  For some time, my students and I pondered the theological implications of this: letting your grief come among you as a community, letting it be part of the weave of humble everydayness lifted, as a community, toward the divine.  Ever so gently.  Ever so small.
One of y'all is going to have to read this passage aloud, I told them.  I can't do it.  Little bitty Christmas trees break me up.  I was joking, but only partially.  And when I went back into that classroom to give those students their final exam a week later, they had drawn, on the board, a Christmas tree (helpfully labeled "little bitty Christmas tree.")  A bit of final-exam mercy? they joked, eyes bright.  We laughed, but we also all remembered experiencing that moment in the text together, thinking together about what community means, what incarnation means, how human beings can touch the rough and humble surfaces where our world meets the divine.  It's just such a moment that Gaines writes into his novel: the stakes are high, a man is going to be put unjustly to death, and this is when we need to look, and need to let ourselves be moved. Not look away.  Not choke back that pity, that anger, that mysterious emotion, whatever it is.
The stakes are pretty high for our world too, and are only going to keep rising.  But when I try to wish peace into this world, and into the lives of my friends and my family and my students, this is the kind of peace I'm hoping for: that in the middle of bewildering and riddling emotion, memory, difficulty that never really goes away, we find that moment of quiet, homely grace in which we may be strengthened, and moved, and encouraged along the path of thinking and caring and acting.  If tears come, let them fall.  They're a sign of something moving, something real and true, whose presence — however we may experience or think of it — sustains us and moves us forward too.
Merry Christmas, y'all.